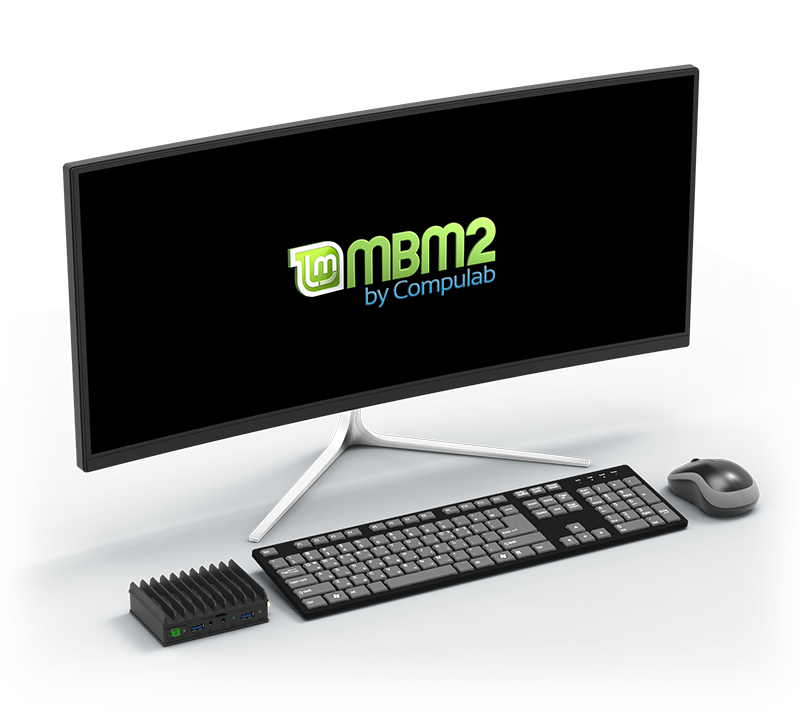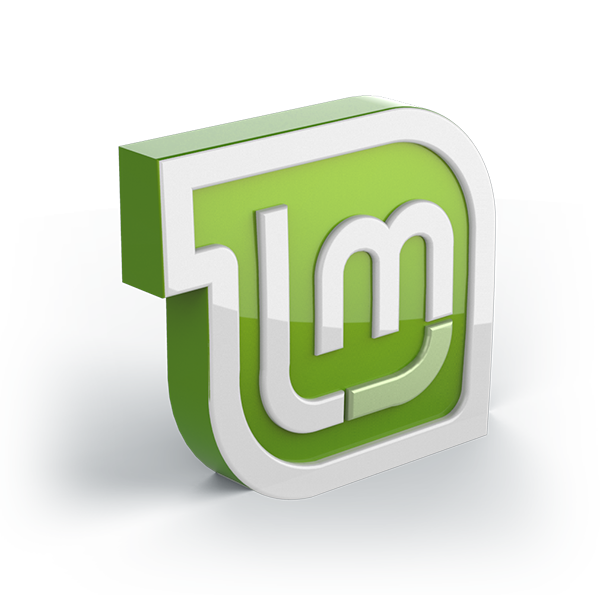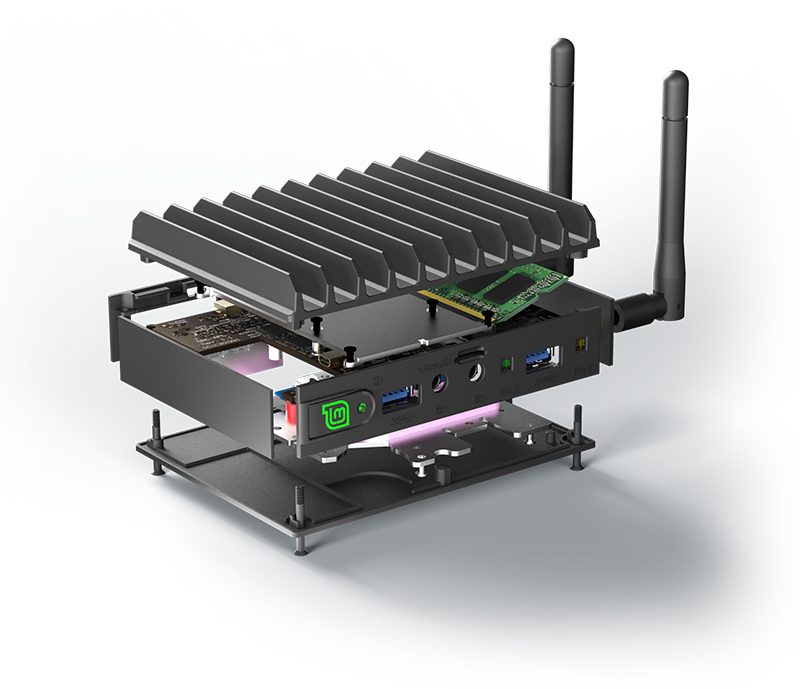 "MBM2 is a fantastic unit. It's tiny, silent and full of connectivity.
It's a real treat for us to run our operating system on such a cute little box.
MBM2 is the latest product from our partnership with Compulab, with whom we've forged an amazing relationship since 2012."
Clement Lefebvre
Project Leader at Linux Mint
RTC battery is not pre-installed in order to increase the shelf-life of the battery. Installation is quite straightforward.

Amazon ships MBM2 Pro to many countries.

First MBM2 units start shipping to buyers.

If you know MintBox, see how MBM2 compares to the older models

If you already consider a small computer to make your desktop cleaner why not mount it to keep cable-clutter away?

MBM2 is officially launched.