MBM2 can be easily mounted behind the display using the VESA Mounting Bracket (sold separately) to keep the desktop free of cable-clutter.
The VESA mounting bracket ships with the required screws for connecting to MBM2 and to the VESA mounting.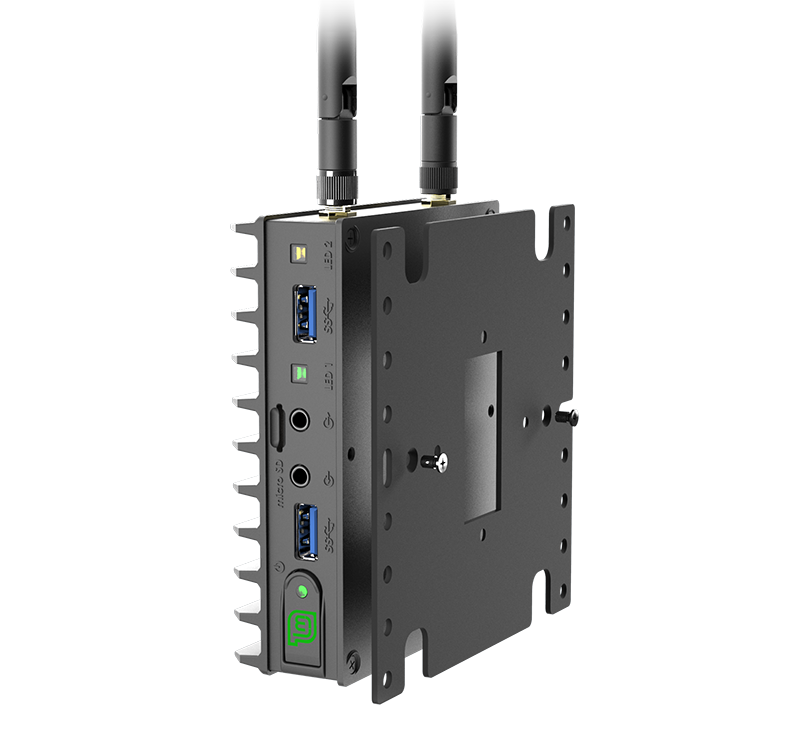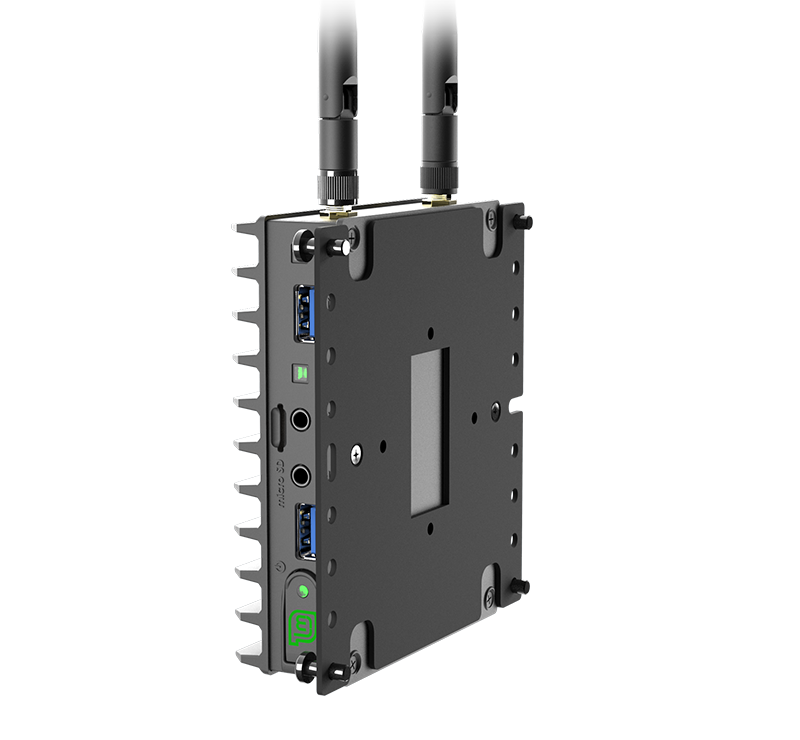 If your display does not have VESA mounting you can use the bracket for mounting MBM2 to a wall or to a furniture.
It is not recommended to place MBM2 inside a cabinet or a drawer because passive cooling requires free airflow around the computer.
Worth noting that you can open MBM2 without taking off the bracket.