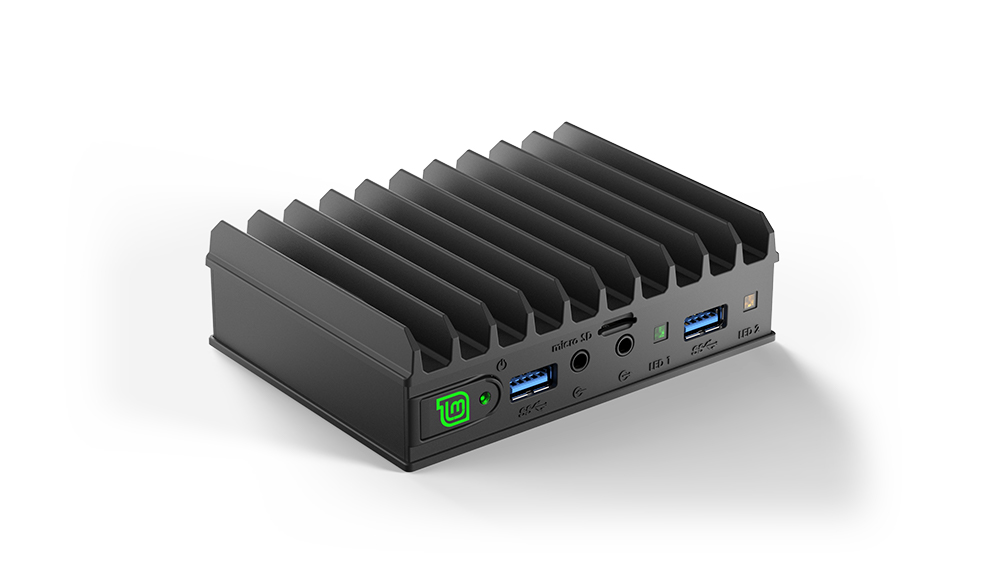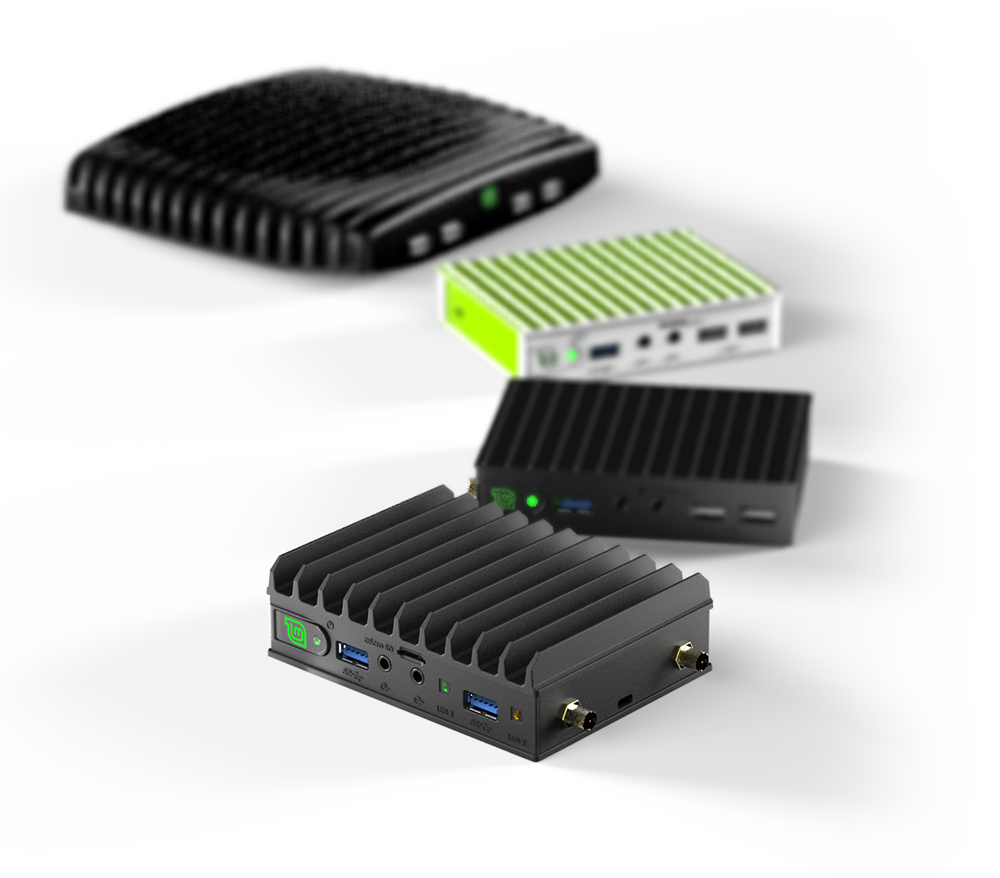 Compulab and Linux Mint partnership enters its 7th year with the introduction of MintBox Mini 2.
MintBox intention is to provide out-of-the-box user-friendly Linux experience on a small and robust PC.
MintBox Mini 2 variants will become available with the introduction of Linux Mint 19 "Tara".
Mini form factor, surprising performance
MBM2 form factor is similar to MintBox Mini 1 but its performance is similar to the 3 times larger MintBox 2.
Truly upgradable with FACET Cards
All fitlet2 FACET Cards are compatible with MBM2 and can be installed by the user.
Examples:
4 Gbit Ethernet
4G Modem
8 USB ports
Powering by PoE (coming soon)
2.5″ HDD (coming soon)
and more…
Despite the higher performance and similar power consumption, MBM2 runs much cooler than its predecessor thanks to completely new thermal design with larger dissipation surface, better thermal coupling and specialized conduction cooling for the storage device.
Miniature, fanless and robust design
MBM2 comes in an all-metal die-cast housing that is passively cooled.
Linux Mint out of the box
MBM2 is pre-installed with the latest Linux Mint (Linux Mint 19 "Tara" Cinnamon).
Freedom and full ownership
MBM2 is completely yours. Linux Mint is open source with no behind-the-scene updates, no bloatware and no calling-home.
Anytime you can install or remove devices, dual boot or easily install another operating system.
5% of the price of MBM2 is donated to the Linux Mint team for continuing making Linux Mint even better.