WILD is not recommended for new projects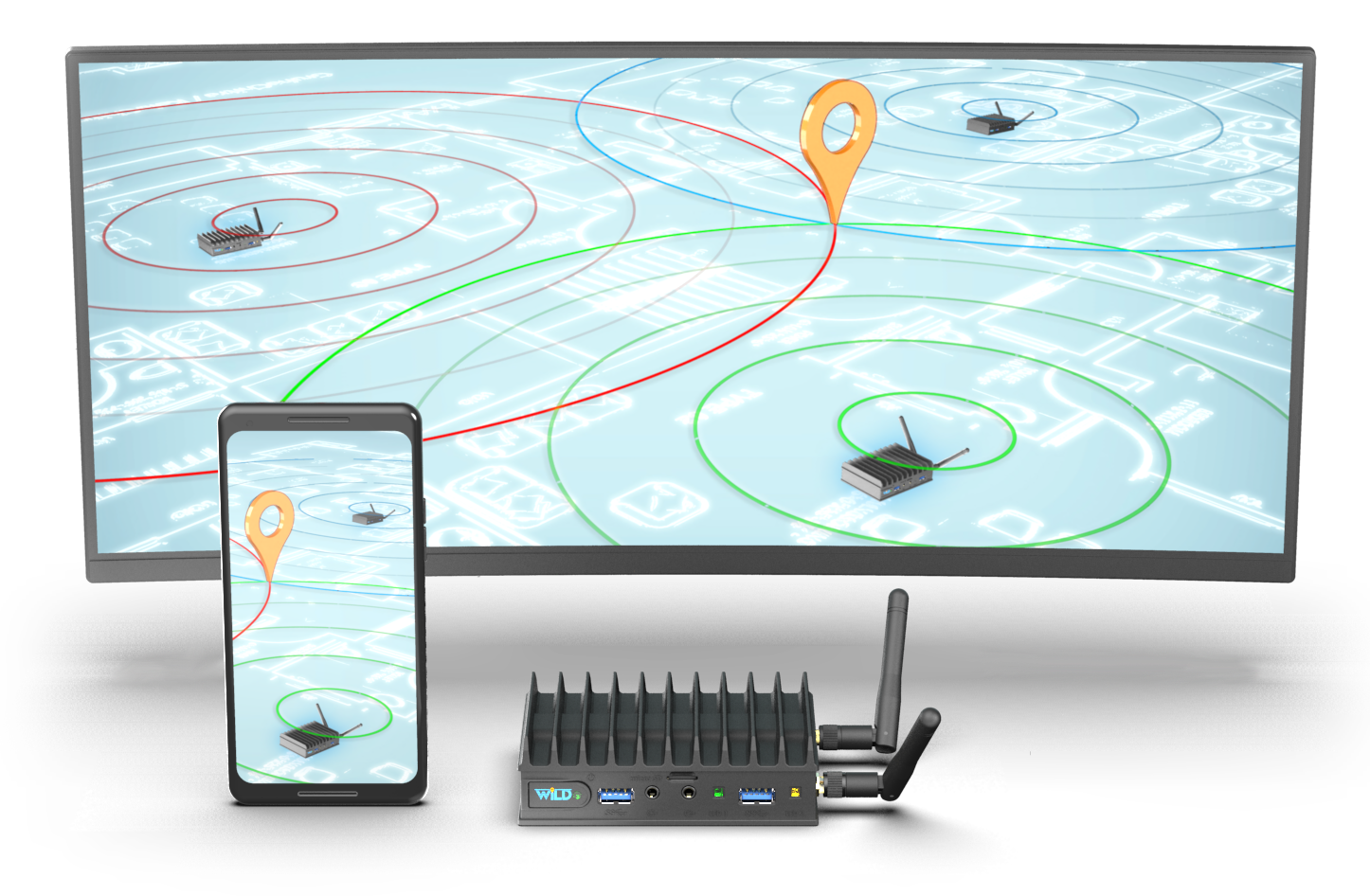 Wi-Fi RTT enables real-time accurate indoor location which has countless uses in retail, health care, transportation, logistics, manufacturing, smart buildings, entertainment and many more segments.
A user can benefit from services like finding a product in a department store, navigating to a booth in a tradeshow, be directed back to a parked car and many others.
Wi-Fi RTT is designed with privacy in mind. The user has full control of whether, where and when to enable it, and does not have to associate with a Wi-Fi network or identify. In many cases anonymous indoor location can replace intrusive video-based tracking.
Property owners can utilize Wi-Fi RTT for location-based interaction with visitors to provide services like notifications and directions, suggesting a nearby product, offering assistance etc. Location data can prove valuable for generating accurate heatmaps and understanding patterns of visitor behavior on premises.
Wi-Fi RTT technology is included in Android 9 Pie and can be used commercially today. Owners of Android 9 Pie smartphones can start today using Wi-Fi RTT indoor location services in buildings having WILD access-points installed.
Compulab Wi-Fi Indoor Location Device (WILD) is the 1st Wi-Fi RTT enabled access-point. WILD is based on fitlet2 miniature fanless IoT gateway (the same platform used for the popular MintBox Mini 2) which provides remarkable functionality.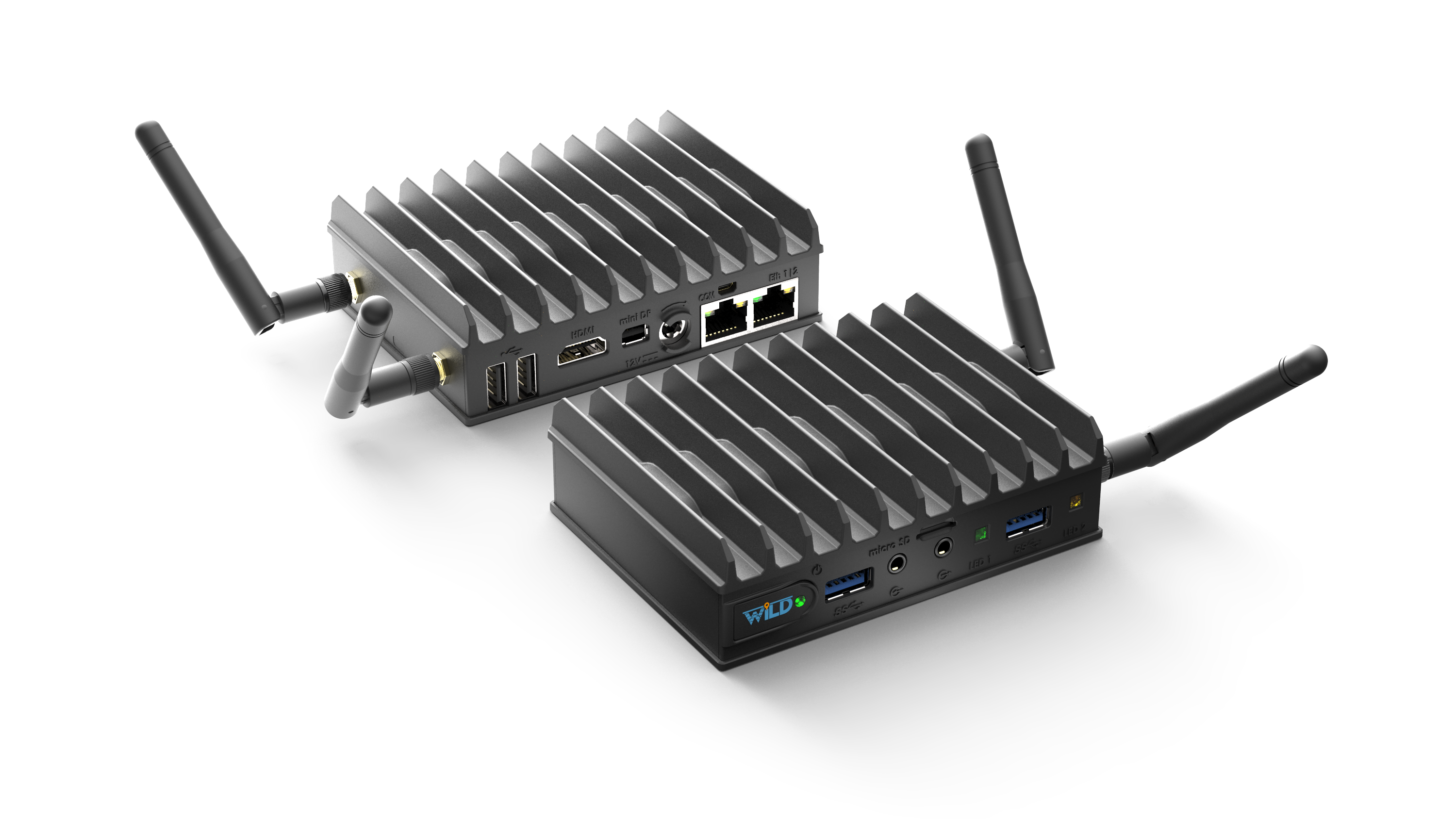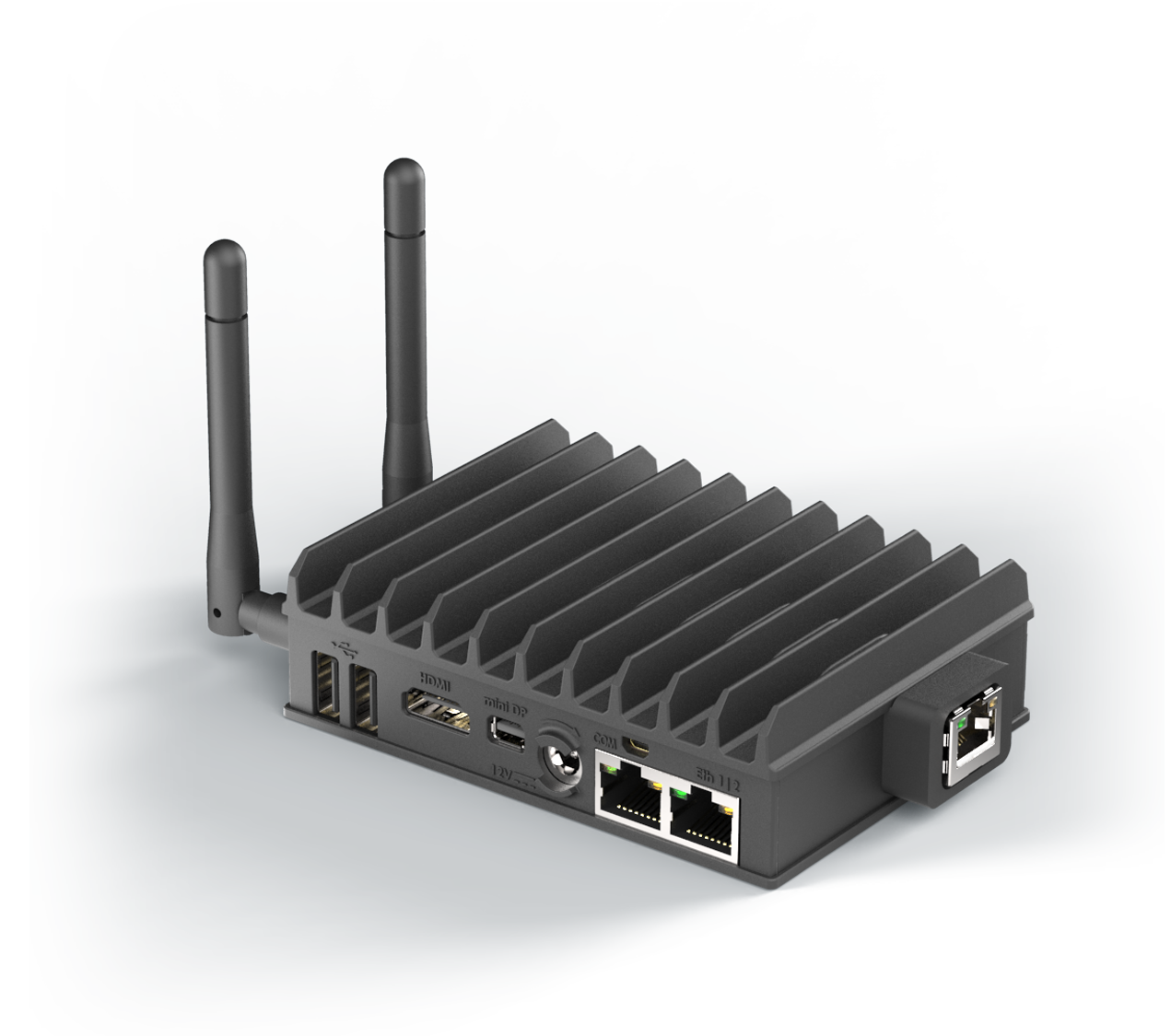 WILD networking
WILD includes Intel® Wireless-AC 8260 that provides Wi-Fi RTT functionality in co-existance with Wi-Fi SoftAP
WILD has dual Gigabit Ethernet for traffic backhauling, remote management and routing. Optional 3rd GbE with PoE can also be used to power WILD
4G modem or a second Wi-Fi module can be installed inside WILD
WILD hardware
WILD is a full-feature PC based on Quad-core Intel® Atom® x7-E3950 with up to 16 GB RAM, capable of running full-fledged Linux distributions
Internal storage is 2.5" SSD / HDD, M.2 SATA SSD or eMMC
Standard I/O includes dual-head display, 4 USB ports, audio and a serial port
WILD accepts Compulab's Function and Connectivity Extension T-Card (FACET-Card). Several variants of FACET-Cards are available providing PoE, optical LAN, CANbus, extra USB ports, GPIOs and more
WILD software
WILD runs the latest GNU/Linux Debian including KDE and standard package management
Compulab provides utilities for remote management of WILD access-points
WILD drivers and utilities are open-source
Indoor location can be calculated by a WILD gateway, by the mobile device itself, by an on-premises server or by a cloud-service
WILD evaluation and development
WILD works out-of-the-box. Once powered, WILD boots automatically and starts responding to ranging requests
Evaluation normally starts with ranging from a WILD mobile device to a WILD access-point. WILD can change role from an access-point to a mobile device using a single command
Compulab provides an open source Android application implementing ranging to WILD using Wi-Fi RTT API
WILD deployment
WILD is robust with an all-metal die-cast housing, requires no maintenance thanks to fanless design, withstands wide temperature range and is diminutive at 11 x 8.5 x 3.5 cm. WILD is UL listed and ships with 5 year warranty
WILD is low-power and has multiple power options – 9V – 36V DC input, optional mini-UPS or power-over-Ethernet
Wi-Fi RTT access-points can be installed sparsely, as far as 30 meter apart. WILD can be mounted with a VESA bracket or onto a DIN Rail
A key challenge in deploying Wi-Fi RTT access-points is obtaining their accurate positions which are required for location calculation by multilateration. Compulab is developing utilities for automated acquisition of WILD positions using Wi-Fi RTT. This can greatly reduce deployment cost and time
Thanks to having standard PC connectivity and running full operating system, deployed WILD access-points can run additional tasks in parallel like digital signage, surveillance, access control, building automation and telemetrics
For large scale projects Compulab can offer hardware and software adaptation, customization and design services
Android 9 Pie
interoperability
Compulab WILD is fully compatible with Android 9 Pie and is proven to work with Android devices supporting WiFi RTT API.
Wi-Fi RTT is a key feature in Android 9 Pie. WILD is one of Google's recommended Wi-Fi RTT access points.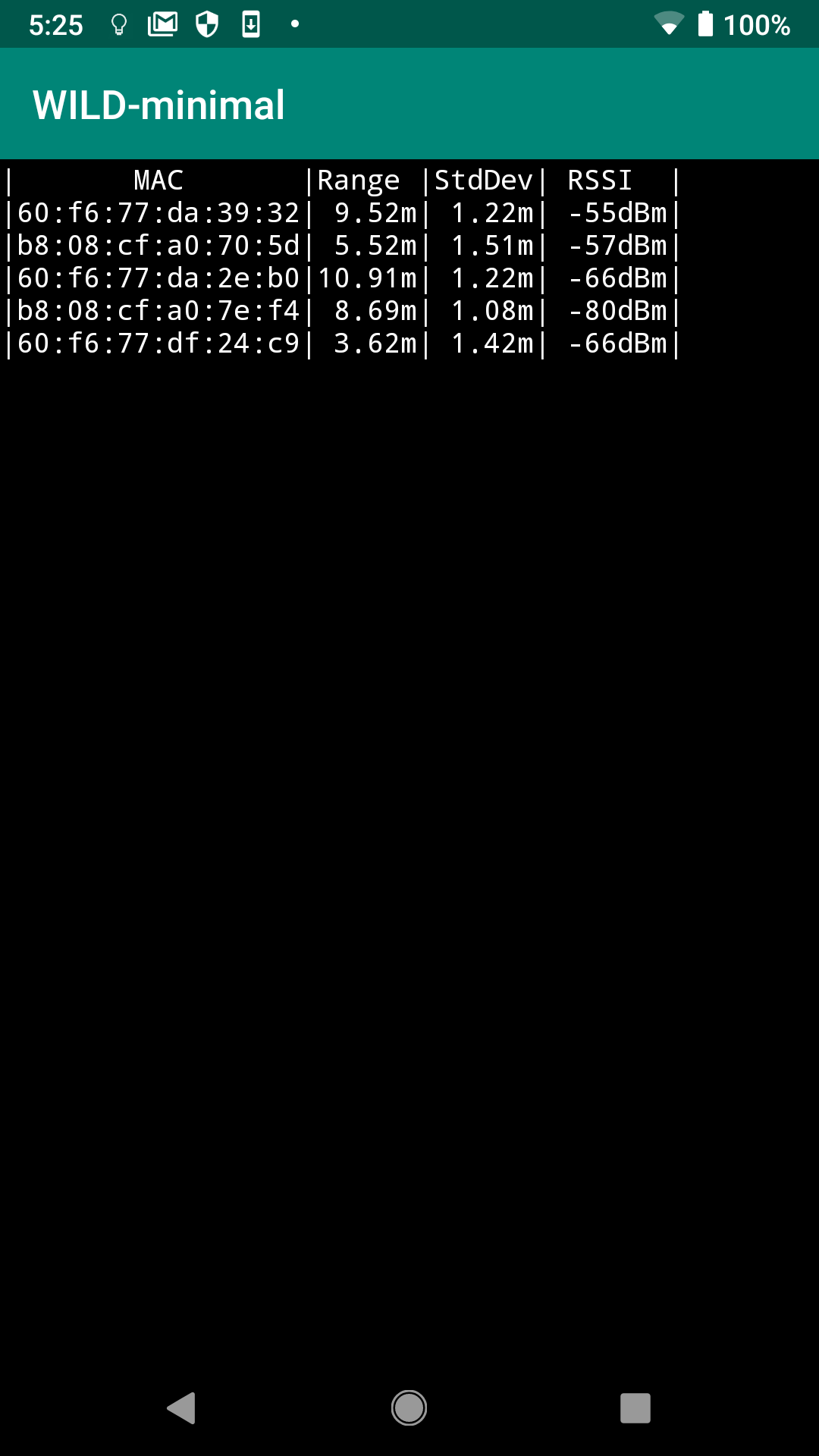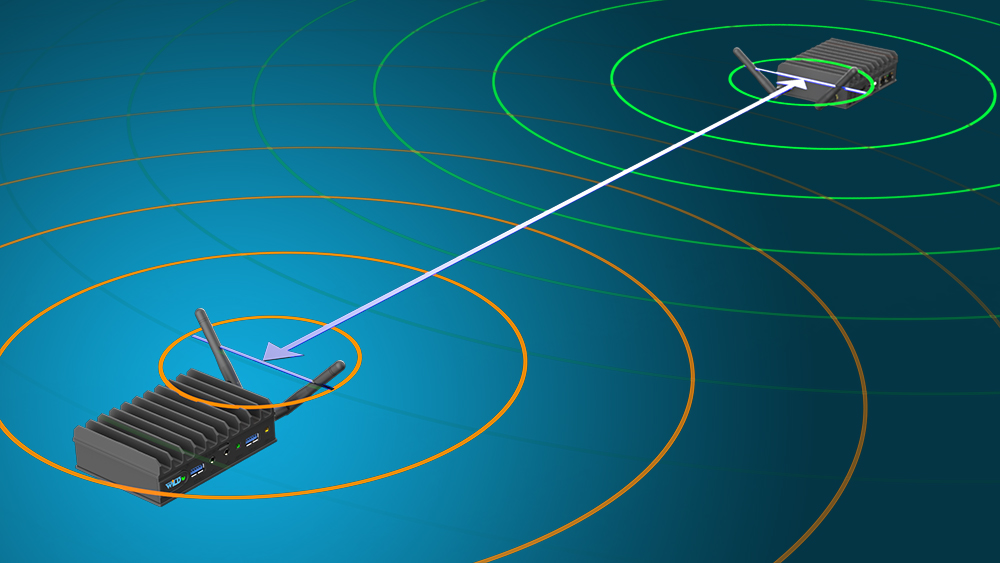 WILD IoT provides sub-meter accuracy
Accurate real-time indoor location is beneficial to many IoT applications, including mobile robots, autonomous vehicles, mobile assets and computerized hand-held devices. WILD IoT makes a capable Wi-Fi RTT ready platform that can be easily integrated into such systems, making them location-aware.
WILD IoT provides exceptional real-time location accuracy below 0.5m in three dimensions.
WILD IoT incorporates the same hardware of a WILD access-point and is using the same software, making the devices interchangeable.